Hello Spritas I am new to this website so i just wanted to show my skillz at making sprite animations (Dont' ask why)
!
I like this one so much that I made me go
in the results!
Watch my other poop animations if you wish (I highly recommend you don't :\) at Sonic34347
Enjoy! :3
Not bad but a lot of things need work.
First off, don't just simply do a recolor of Sonic and call it good for a fan character. Add some extra hair, clothes, change his shoes, add accessories, scars, idk, just do
something
other than make Sonic black and his shoes yellow. There are
many
good tutorials over the web on making a fan character. It will probably look bad at first, but that's fine because everyone's looked bad at first. Once you've got something that's not simply a black Sonic post it over in the
Characters Forum.
Alright, now to your animation.
In the first 5 seconds which is >25% of the total time of your video there is nothing happening. I get you were waiting to sync the action with the song, but don't just have nothing going on. One really simple way you could have done this is have
black Sonic
Raunic do a leg stretch and then rush the sandbag.
Next, slow down a bit. You had a lot actions going on here that were way too fast. Slow it down a bit so your viewers can see what's going on better.
That BG is way too low quality. Can't even tell what kind of place they're at.
The ending was pretty good though good job there.
1. I love Sonic way to much that his recolor look fine to me (also cause I dont have any ideas what to put on him)
2. I was thinking of putting some text at the 5 seconds but I was too lazy
3. Isn't the point of these to be super fast like look at Regular Animations he is Exorz (Stephen Shorko)'s Student and his Dark SOnic vs Metallix was badass!!!
4. Couldn't Find any high quality backgrounds.
Also thanks for the help! I appreciate it
(Also keep in mind of my age...can't really think of much...
)
1) I love Sonic too, but you want your character be something unique and different. Look at it this way, if you character is exactly like Sonic then what's the point of him being there when there's already Sonic? You may as well just animate Sonic. Give him a little more physical features so that he looks different and now you've got something different. As he is right now, he's pretty much just a clone of Sonic.
2) Ah the old lazyness syndrome strikes again.
3) The point of sprite animations is to be however you want them to be. If you want to keep making them super fast then that is perfectly fine cuz at the end of the day you're animating for yourself. BUT at the same time, as with every other medium that you want to show someone either in person or over the Internet, you want it to look good and stuff so that other people will like it.
Also, never try to animate just like another person. I get Exorz inspired you (don't see how lmfao) but only let that be an inspiration. Don't try to animate exactly like him. Work on developing your own style.
4)
http://www.spriters-resource.com/search/?q=backgrounds
https://www.google.com/search?q=sprite+backgrounds&source=lnms&tbm=isch&sa=X&ved=0ahUKEwj0jN2S4YHMAhWM5yYKHTmBD_EQ_AUIBygB&biw=1600&bih=782
http://spritedatabase.net/search.php
http://www.bghq.com/
1) K Ill animate with Sonic R.I.P Raunic...for now :3

2) My arch enemy...

3) I was not trying to animate like Exorz, it just coincidence that we both like to animate fast (I guess...:\), also the animation was made by Regular Animations XD not Exorz

4) Okay...

BTW where do I find music?
@SonicTFS

wrote:1) K Ill animate with Sonic R.I.P Raunic...for now :3

2) My arch enemy...

3) I was not trying to animate like Exorz, it just coincidence that we both like to animate fast (I guess...:\), also the animation was made by Regular Animations XD not Exorz

4) Okay...

BTW where do I find music?
I find it funny that even though he's no longer affiliated with the spritas, he still finds away to make his mark on the site. I may go on a bit long here, so forgive me.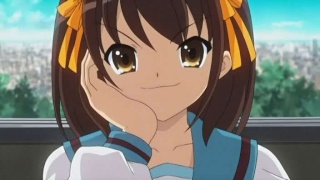 1.) There's nothing wrong with having a fan character and having a recolor is fine as well. As long as you expand upon them. This is a time for you to be creative, for you to really think deep down about your character. Worry about what his design is last. For now, think about his strengths and weaknesses and his personality. What makes your character unique? What are his abilities and how can he use them to his advantage? How can his abilities be exploited by someone else? After you have your character thought out, come up with a design. Just experiment.
2.) Laziness is definitely hard to fight, I struggle with it myself. Just something you need to work past.
3.) To expand on what rapid said, animation is a way for you to express yourself. Being inspired by someone is great, because that gives you something to look at for yourself. However, never forget that at the end of the day it's not yours. Instead, try and change the style that inspired you to fit yourself. Experiment and do what you can to make your style unique and that when people watch it, they go. "Oh, this is that guy! I love him!"
4.) As for music, it's literally everywhere. Try youtube, google, itunes, download songs or buy them. Preferably buy them, but don't ask don't tell in this regard.
As always, have fun with your animation. That's how it always starts.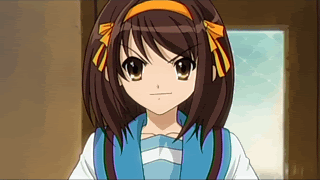 ---
ADOPT A CHAO!!
(figuratively speaking of course)
1) Thanks for help!
2) Thanks for help!
3) Thanks for help!
4) Thanks for help!

PLEASE TELL ME WHO THAT ANIME GIRL IS!!!
Permissions in this forum:
You
cannot
reply to topics in this forum