Here it is guys yaaaaaaaaaaaaaaaaaaaaaaaaaaaaaaaaaaaaaaaaaaaaaaaaaaaaaaaaaaaaaaaaaaaaaaaaaaaaaaaaaaaaaa

aaaaaaaaaaaaaaaaaaaaaaaaaaaaaaaaaaaaaaaaaaaaaaaaaaaaaaaaaaaaaaaaaaaaaaaaaaaaaaaaaaaaaaaaaaaaaaaaaaaaaaaaaaaaaaaaaaaaaaaaaaaaaaaaaaaaaaaaaaaaaaaaaaaaaaaaaaaaaaaaay


Welp hope you guys like it.
Well, it was definitely better than mine :)
---
I drew this in my boredom...
Hey, not bad. not bad. your animation was fast paced and fun. it looks like you definitely just went with what you thought of and just had fun. There was one instance of misplacement (When sonic was transforming into dark sonic) but other then that I think it was okay.

be sure you watch your what color your font is because I couldn't read it on the gray background.
---
ADOPT A CHAO!!
(figuratively speaking of course)
I like, I like!

Really nice use of skewing. Like SXR said, it seemed like you just went with what seemed fun to you so that's nice. It was quite fast paced and maybe a bit too fast paced bc at some points it was kinda hard to follow what was going on. Imo, fast paced zip motion looks really nice when it is juxtaposed next to a slow mo sequence.

Only other thing that seemed off to me was the camera. The camera shakes were good but I felt the camera could have been closer to the characters. Also, there was that one point where part of goku was in frame and the rest of him was outta frame which was also off putting. If a character is supposed to be on frame then he/she needs to be fully viewed by the camera. Lastly, the camera was still for a lot of the time which isn't necessarily a bad thing, but generally it looks better if you keep the camera moving. It keeps the viewer interested in the animation.

But yea, this was still a good animation imo, just a few things need working on. Good shit

I'm gonna submit it to the youtube of spritas
Okay, first off, do not double post. I went ahead and combined your posts together but don't do that again.

Next, while this animation is pretty good it has some issues that need to be worked on before I would be willing to accept it.

For starters, it should be a bit longer. There's not really a whole lot that happens in this animation so I think making it a bit longer would help.

Most importantly though, the animation looks unfinished. You don't have a background or platform for the characters to stand on and text is pretty hard to read. So unfortunately I would have to reject this as it is right now, but you can always work on it some more then try submitting it.

It's just right now it looks more like a test animation so yeah.
Wieeelp... Ok... I guess i'm not used alott to The Spritas, but you guys aren't harsh like another comunitty i'm in......
---


UPCOMING PROJECTS

Goku vs Sonic ''Round 1''
|
| Noll vs Aege
|
Mes vs Zemian |
|
|
|
NEED ANIMATOR TO ANIMATE SOME OF THIS AS IN JOINT
Of course not, being mean isn't constructive at all. We like to help people learn and get better so that they can better improve on their animations and so they can make cooler and more amazing animations.
Animating can be fun, but if people are constantly trashing on what you make, it's not fun at all. We want you to have fun with it, because then we have fun with it too.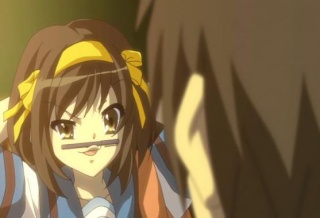 ---
ADOPT A CHAO!!
(figuratively speaking of course)
Permissions in this forum:
You
cannot
reply to topics in this forum