Hello there. I'm gonna use this topic to update you guys on my current project... Sonic Oddshow.
And actually I'm working on the second installment, Sonic Oddshow 2 (logically ?!). Sonic Oddshow
(first episode) has aged quite a bit now, so I wanted to do a sequel. You can find the first episode on
my newgrounds site in case you're interested.
Concerning the second episode I'm currently working on, well... let's just say I'm almost finished
I'm going to post some screenshots to give you a little foretaste =P and I will upload the finished version sometime
next week. Oh by the way, what's Sonic Oddshow about? Consider it like a sprite Sonic Shorts, but with more
slapstick comedy, brutal violence and just cheer randomness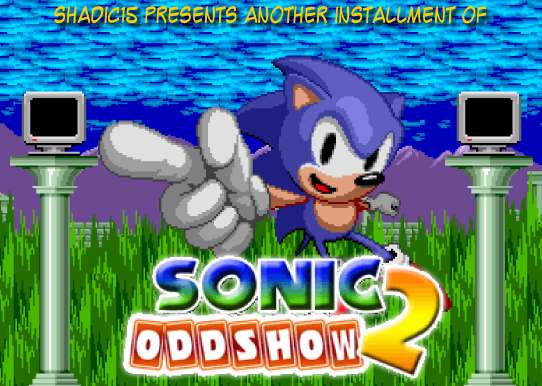 Thanks for this, It really made me laugh. Great job.
---

I loved every bit of this animation I laughed at Tails the most
---
Life is a dream for the wise, a game for the fool, a comedy for the rich, a tragedy for the poor - Sholom Aleichem
Oh my gawd, this is hilarious. I love this!
Loved it, especially the "BONUS SKIT". that was pretty cool xD
---


I'm not saying I hate you, but if you were set ablaze and I had a bucket of water, I'd probably drink it.
I missed ya dude, you gotta get on here more XD

and yeah I saw that, it was awesome.
---
ADOPT A CHAO!!
(figuratively speaking of course)
Permissions in this forum:
You
cannot
reply to topics in this forum