---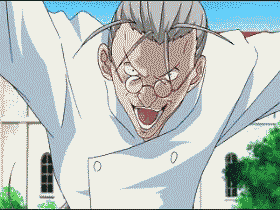 "Oh the FAIL...."
---


"On my business card, I am a corporate president. In my mind, I am a game developer. But in my heart, I am a gamer." - Satoru Iwata 1959-2015
yo bro that first post is spam.

but do what NS said
---
ADOPT A CHAO!!
(figuratively speaking of course)
Hey Crazyfilm's bro!!!!

Follow Lange tutorial on how to convert your animations to Youtube. It's posted as a sticky in the tutorial forum.
---

@darkdragon581

wrote:ping, i don't see you getting 'boodie' anytime soon, i don't care if your black, its most likely not going to happen
thats spam, never do that again.
---
"Fuck Bitches, Make Money, Fuck More Bitches ~ DatLife"
Current Projects:
SSJ2 Gohan vs Majin Vegeta
Permissions in this forum:
You
cannot
reply to topics in this forum